Home » Decade » 1950 » Kool Kitsch For Sale on Etsy–Getting Ready For Halloween Edition
October 2, 2015
Kool Kitsch For Sale on Etsy–Getting Ready For Halloween Edition
by Andrea
Affiliate Links
It's finally October – and that means I can start getting ready and decorating for my favourite holiday, Halloween!  Here's some awesome finds from Etsy: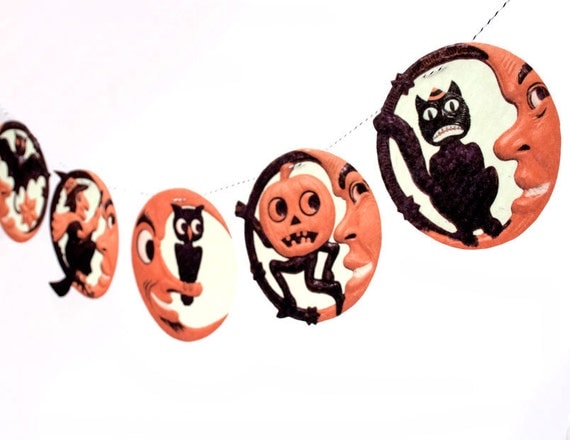 This is actually repro, not vintage; but honestly it looks to be such a good repro, you'd never know it wasn't.  I love the artwork here, cute and spooky!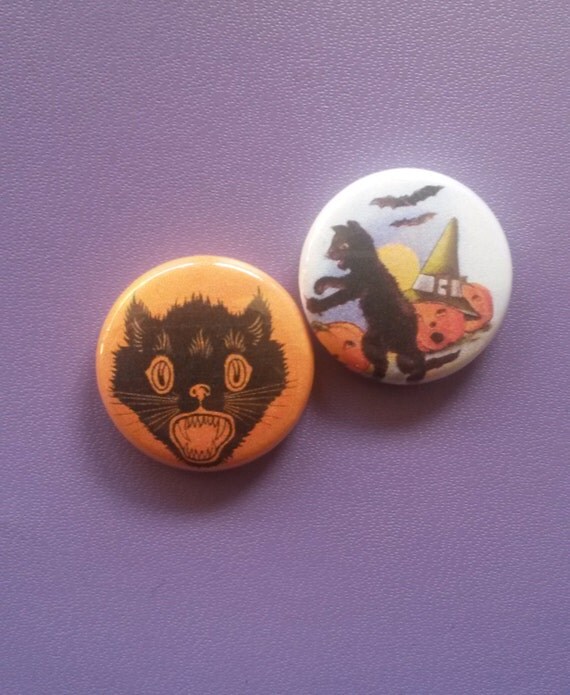 Vintage Halloween Cat Button Set
Keeping with the cute and spooky, I absolutely love this set of Halloween buttons!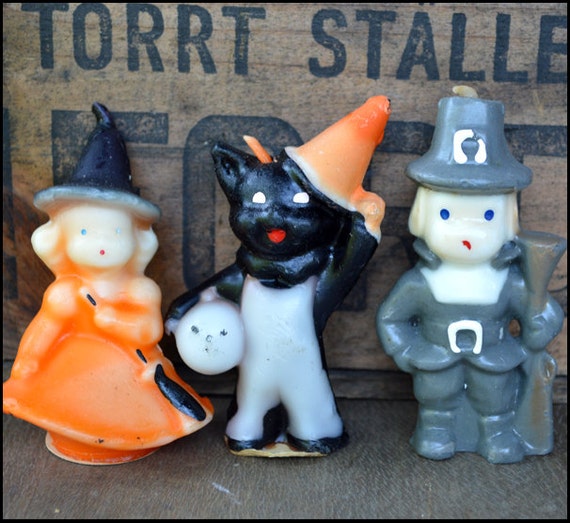 Great for both Halloween and Thanksgiving, these vintage Gurley candles would made an awesome addition to anyone's seasonal decor.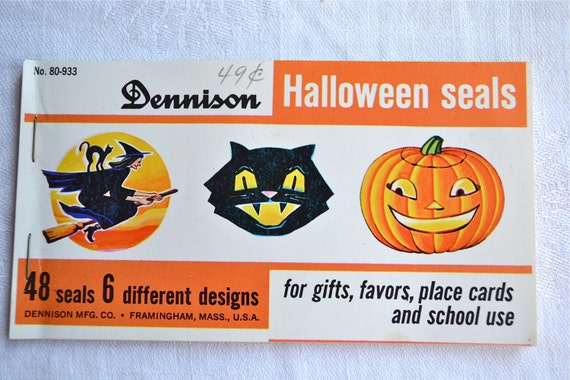 Vintage Halloween Stickers – Dennison Booklet of 35
My inner child still absolutely loves stickers.  Click through to the listing to take a peek at the stickers inside, they're fantastic!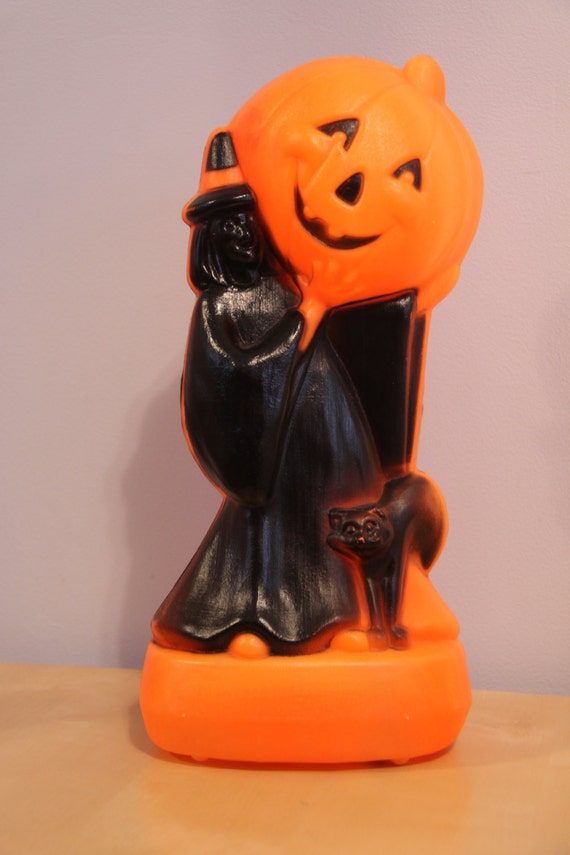 Vintage Halloween Witch Blow Mold- Empire Plastics
I don't think there's a more mid-century bit of seasonal decor than a blow mold – I absolutely love them!  This pumpkin headed with will welcome trick-or-treaters so well in anyone's yard.
Have a great weekend, everybody!
Related