Home » Decade » 1950 » Vintage Christmas Crafting Ideas
December 5, 2014
Vintage Christmas Crafting Ideas
by Andrea
Now that it is December, I am thinking Christmas – and thinking Christmas usually gets me thinking crafts.  Need some vintage crafting inspiration?  Here's some great items from Etsy!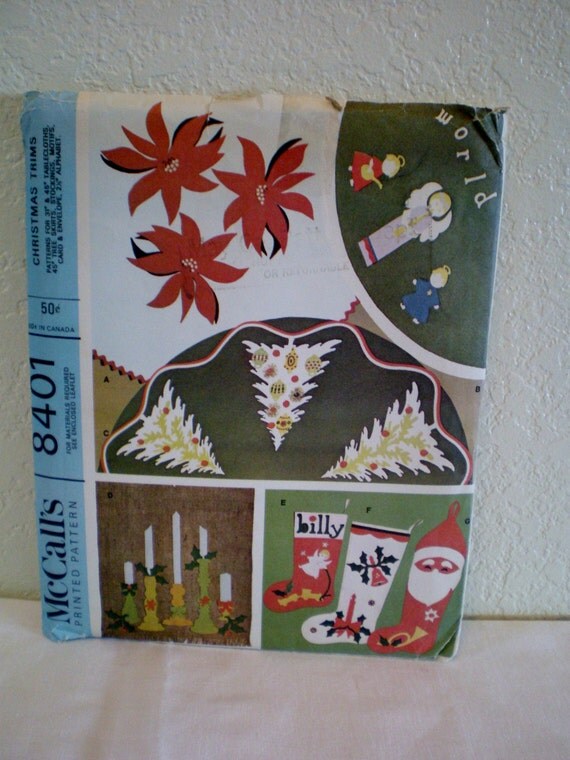 Vintage 1960s McCalls 8401 Vintage Christmas Crafts and Trims Pattern UNCUT**
This pattern is perfect for those mid-century Christmas touches – stockings, tree skirts and more!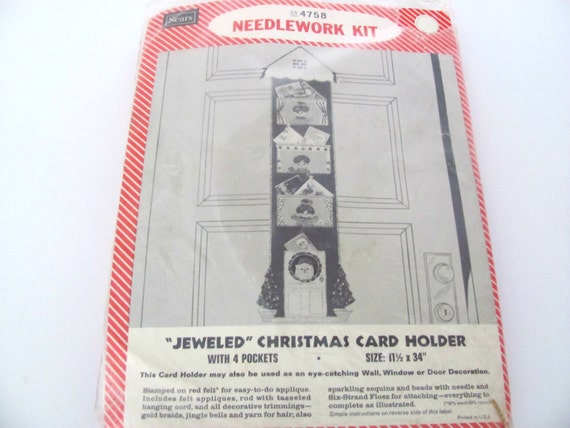 Vintage Sears Felt Kit, Felt Christmas Card Holder, Wall Hanging Kit 1960's Christmas Needlework Kit
Looking for a cute way to display your Christmas cards?  Look no further than this adorable wall hanging kit!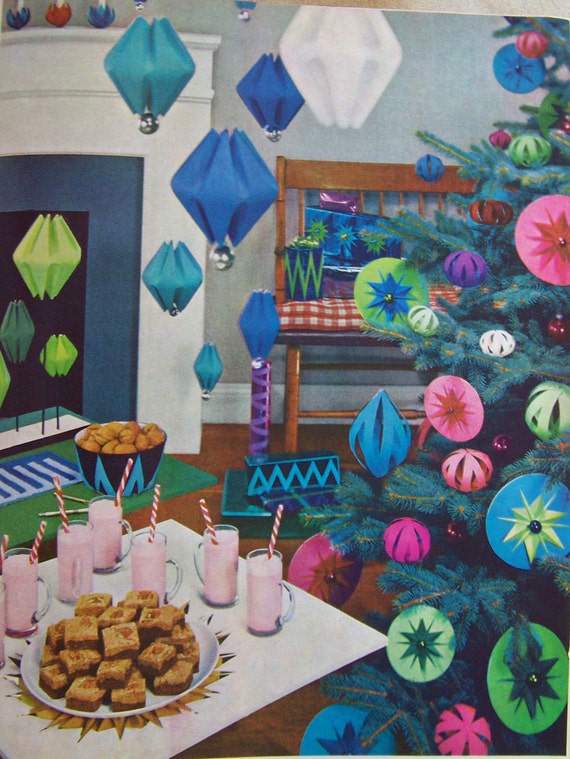 1966 Vintage Christmas Crafts Decorations Recipes Idea Book
The vintage handcrafted awesomeness in this picture is making me want to buy this book.  I am betting it is chock full of awesome ideas!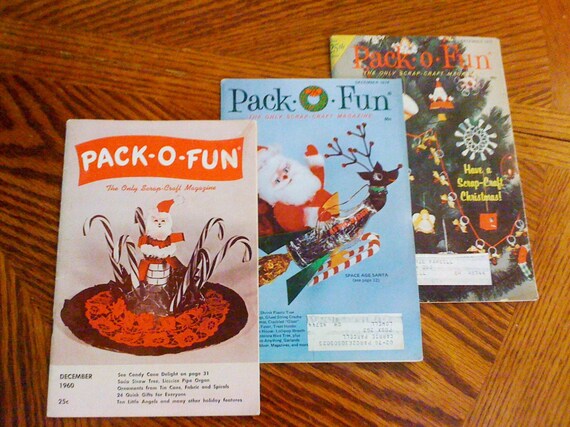 Pack O Fun, Scrap Craft Magazine, Christmas Crafts, December 1960, December 1974, December 1975
How adorable is this?  These two Santa crafts shown on the covers are totally killing me with cuteness.  I am betting these magazines have tons of kitschy-cute ideas in them!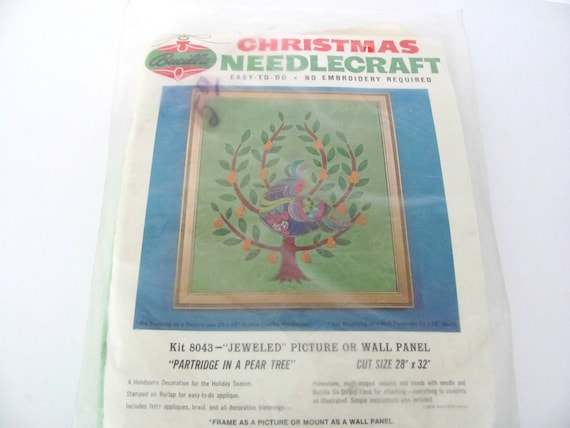 Vintage Bucilla Kit, 1970's Bucilla Patridge In A Pear Tree Kit
This 1970s Partridge in a Pear Tree kit is so gorgeous, I would probably leave it hanging up year round!  Love the colours!
Have a great weekend, everybody!
Find more great vintage and reproduction items in our Atomic Shop.  Featuring a hand picked selection of items, chosen by the authors here at No Pattern Required!